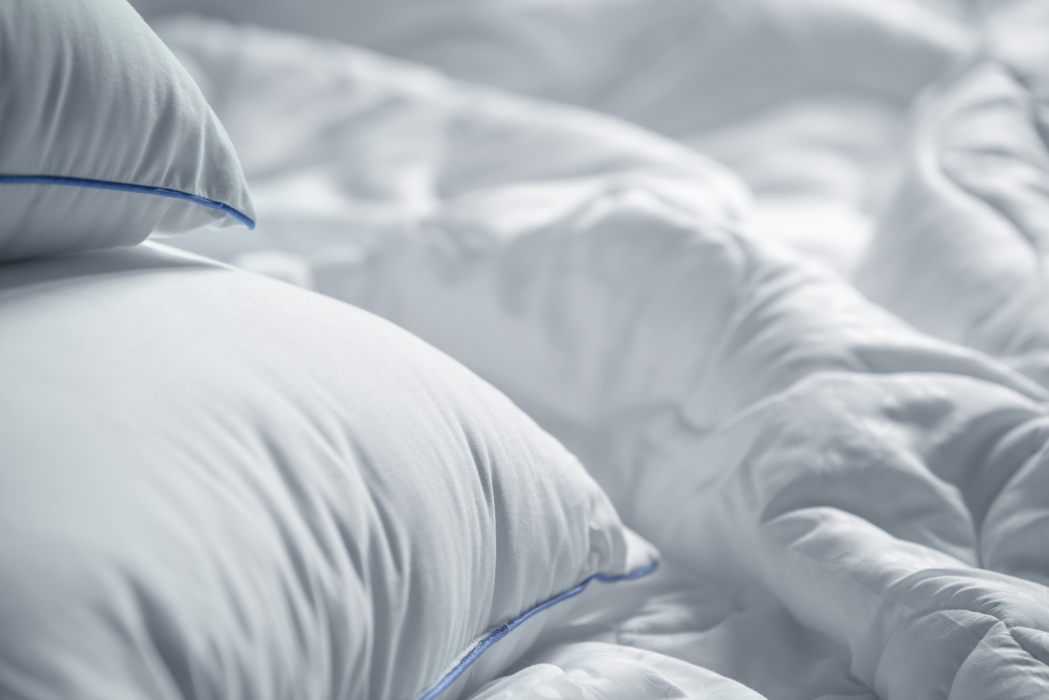 Comforters and pillows
High-performance textiles adapted to all fillings
Comforters, pillows, mattress toppers, our offers meet the needs of communities and the general public. Subrenat designs, manufactures and distributes textile solutions adapted to all sleeping environments.
In rolls, semi made up or ready to fill, we offer comforter covers and pillows in different compositions,such as white, dyed or printed. Our Weplanet labeled products complete this environmentally friendly offer.
We demand the best for your comforter and pillow textiles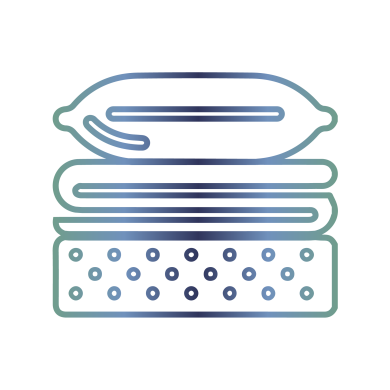 Softness, flexibility, comfort
Controlled permeability
Dimensional stability
Eco-responsible
Weaving in France
All levels of range
Flame retardant
Products and examples of textile applications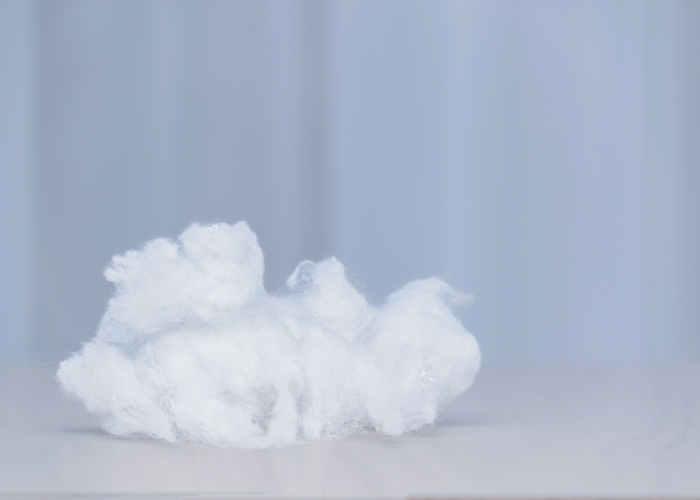 Synthetic fibers
Fabrics or semi-manufactured products adapted to all types of polyester fibers: microfibers, siliconized hollow fibers (HCS), thermobonded fibers and ball fibers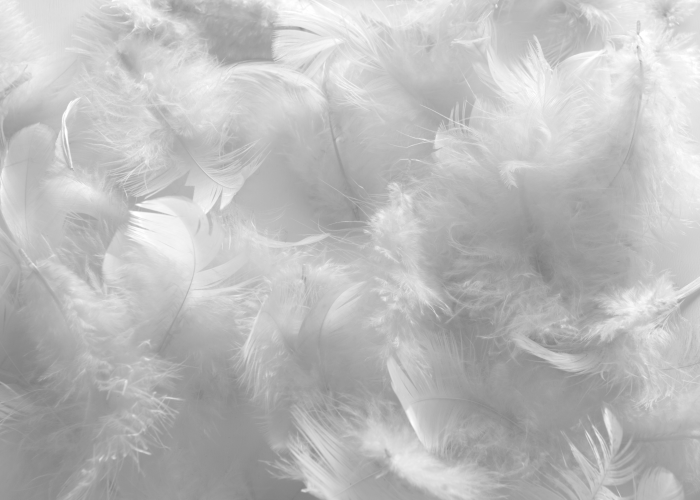 Natural fibers
Supports and semi-manufactured covers for comforters and pillows. Fabrics, satins and weaves adapted to the most noble fillings: feather and down filling, wool filling (sheep's wool, camel, alpaca), vegetable filling
Our custom-made creations
Our textile solutions are designed for your business.
Hotel industry
Adapted to the reception conditions in the hotel industry, our textiles are comfortable, rigorously certified against fire risks and easy to clean.
Creation of comfortable bedding for hotels
Cushions, anti-bacterial and flame retardant mattresses
Hotel furnishings
Medical care facilities (hospitals, nursing homes, etc.)
For the needs of home textiles in medical care facilities, our textile range is designed for optimal hygiene, ease of cleaning and comfort.
Antibacterial and Oeko-Tex certified textiles
Eco-responsible range that is healthy for the skin
Cushions, mattresses, covers... stable and easy to clean
Barracks and Prisons
For the bedding and furnishing needs of secure collective accommodation, our range includes textiles designed for safety, hygiene and ease of cleaning.
Stable, resistant and easy-to-clean textiles
Cushions, mattresses, flame retardant bedding
Bedding and furnishings for dormitories and cells
Student residences
Faced with the hardships and risks of student life in a community, our range is ideal for providing comfort and hygiene, while protecting the place from fire hazards.
Creation of comfortable bedding for student housing
Cushions, mattresses flame retardant and antibacterial
Furnishing of student residences
Most requested technical properties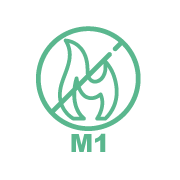 Flame retardant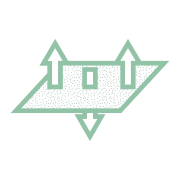 Air-permeable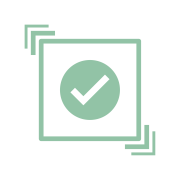 Dimensional stability
Materials
Bamboo
Cotton
Recycled cotton
BCI cotton
Gots Organic Cotton
Max Havelaer fair trade cotton
Modal
Polyester
Recycled Polyester GRS
Polypropylene
Tencel
Viscose
Mixed fibres
Features
Anti-bacterial
Anti dust mite
Anti bedbug
Flame retardant
Heat-regulating
Partner brands
Breyner
Proneem
Devan
Sanitized
Heiq
Trévira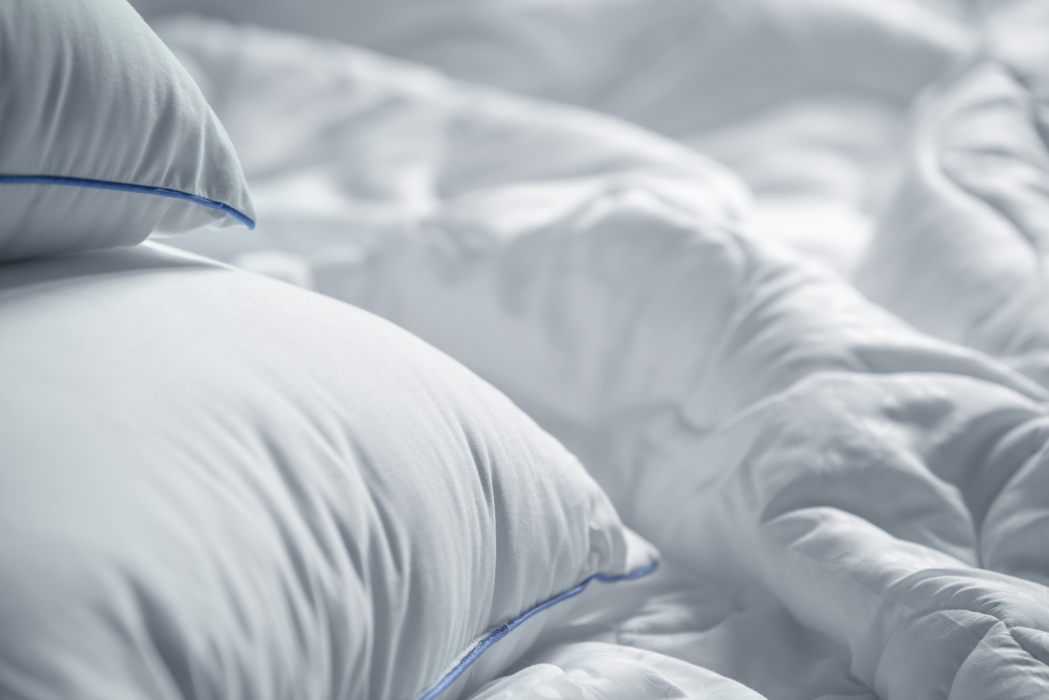 Why choose Subrenat for your home and interior textiles?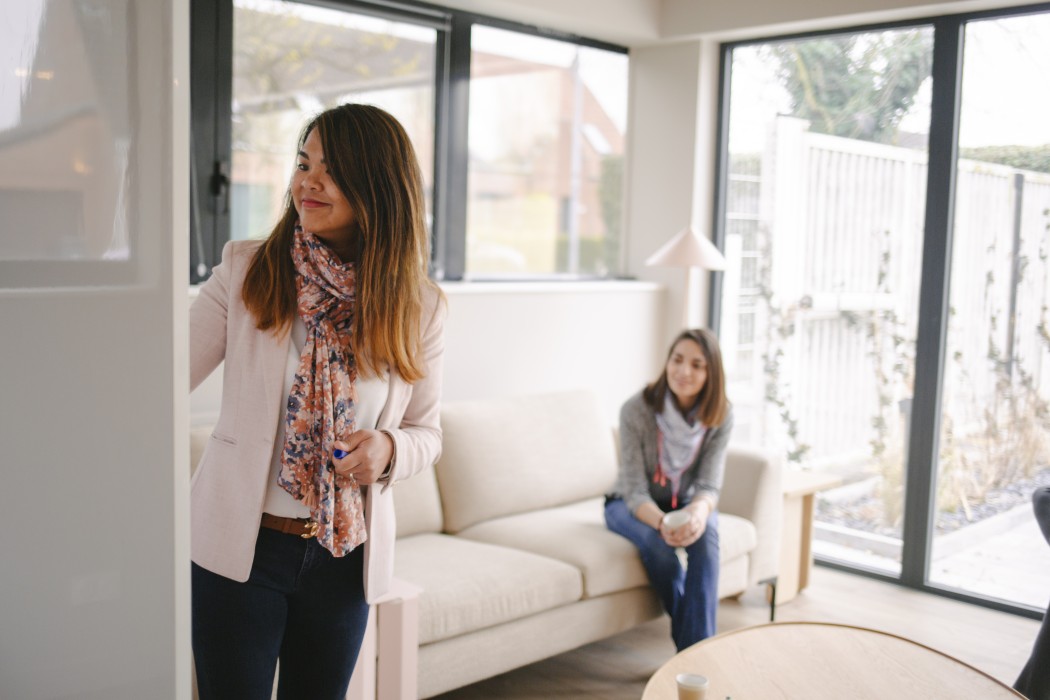 Designers of custom-made technical textiles for over 85 years, quality and innovation have always been the core of our commitments.
We work every day to meet the challenges of the most demanding managers in terms of safety and comfort of their establishment: our textiles supply hotels and experts in bedding and furnishing every day.
With the WePlanet range, we are also suppliers of a tailor-made offer of eco-responsible textiles, certified Oeko-Tex, GOTS and Eco-Cert GRS, to associate health, ecology and comfort in all your textile needs.

Your project accompanied from A to Z

Quality control at every step

Your dedicated and rapidly available stocks

95% guaranteed delivery to date
A project, a price quote?
you can ...
Discover our solutions by contacting our expert Comforters and pillows
Ludovic Migné
Opening hours: Monday to Friday from 9.00 am to