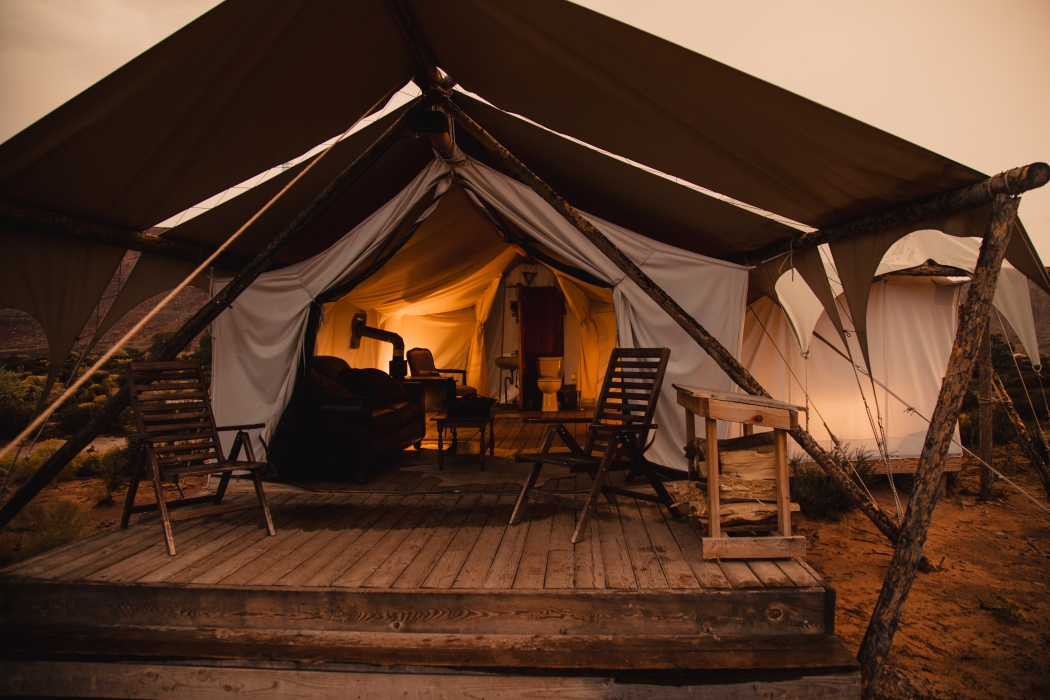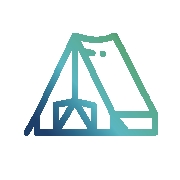 ACHIEVEMENT CUSTOM TEXTILES - Camping & Outdoor fabrics
CAMP420 PC2.i tent for glamping
Actors in the world of Glamping are looking for a fabric for tents dedicated to being outdoors all year round.
Business case
Following rise of the GLAMPING market, many customers have turned to Subrenat to meet the specifications of their high-end fabrics. This mode of luxurious accommodation requires robust and aesthetic fabrics that resist weather conditions over several years.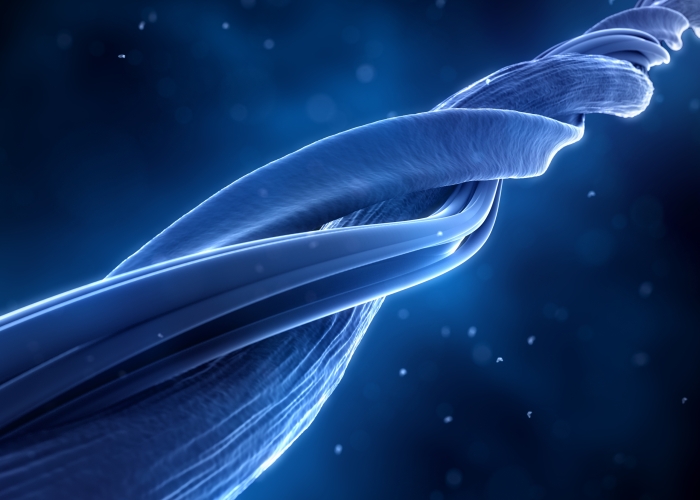 Technical constraints
Since these products are used for several months in a row, they require several technical properties to remain the same over time:
Example of technical constraints:
Sufficiant water colum
Maintenance of mechanical properties of tension and tearing
Colour resistance to UV
Waterproof sealing
Mold proof with the correct care conditions
Easy to handle
Breathable
Available quickly, with a personalized color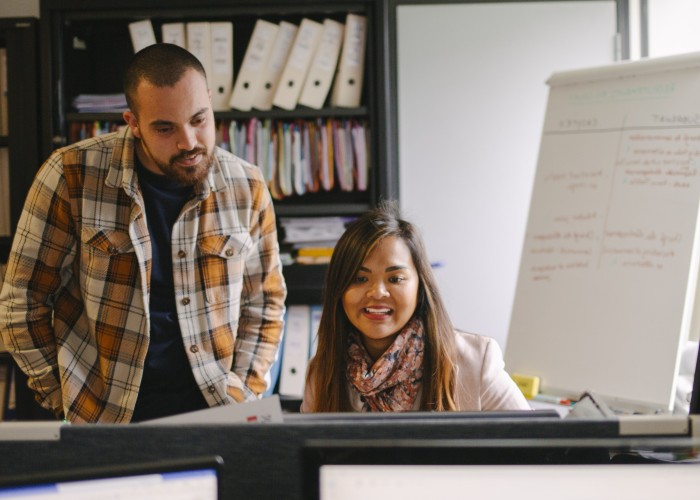 Textile design and manufacture
Our team of engineers has developed a textile solution based on Polyester Cotton yarns that combine robustness and aesthetics. The choice of spinning and technical weaving technologies allows us to guarantee optimal waterproofing while maintaining a "natural" appearance of the textile and its durability over time. We verify, in our laboratory, that these fabrics meet the quality standards of this high-end market.
Example :
Choice of material: Polyester Cotton, to provide breathability (cotton) and robustness (polyester)
Canvas armor to optimize robustness and waterproofness
Work with our partners to find a treatment formulation offering the best mold proof and waterproof performance
ISO standards and processes
Colour durability: ISO 105 B04
Mechanical resistance: ISO 13934 / 13937
Water column: EN ISO 811
Regulations
REACH regulation 1907/2006/EC
EN 13432 : 2000 standards
California Proposition 65
Adapted for
Open air hotels
Tailor-made products
Our other achievements in camping fabrics and outdoor fabrics
Are you interested in glamping tents?
Have your textile made to measure by our Subrenat experts.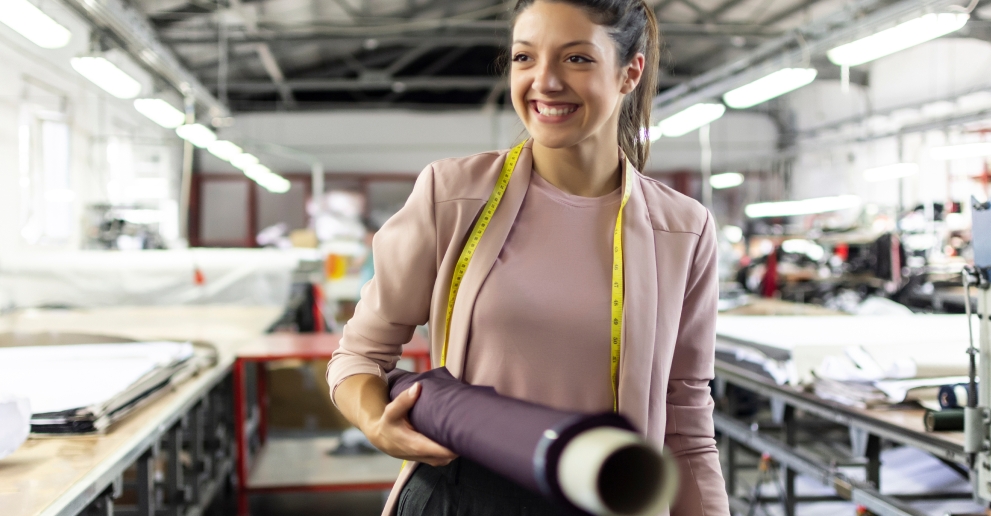 Designers of custom-made technical textiles for over 85 years, quality and innovation have always been the core of our commitments.
We work every day to meet the most demanding technical requirements of outdoor experts: creators of camping tents, semi-permanent individual or group accommodation, original luxury tents for glamping, protective tarpaulins, anti-UV awnings for caravans... with an offer of resistant outdoor fabrics and textile solutions designed for comfort and durability.

Your project accompanied from A to Z

Quality control at every step

Your dedicated and rapidly available stocks

95% guaranteed delivery to date